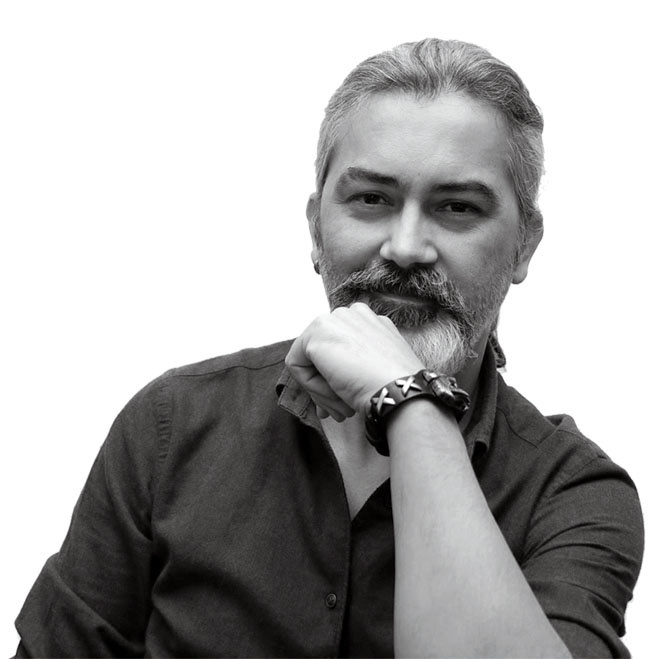 My name is Erol Bek
I'm a Creative Director & Multidisciplinary UX/UI Designer in Barcelona
...........o...........
At the end of 1999 I started to work as an Art Director in Turkish, e-commerce company leader, E-store in Istanbul. I went on to accomplish many projects during my 8 years there. Then at Enter New Media I designed many major Turkish company websites,  for example IGS, Ağaoğlu, Ege Seramik, Finspor amongst others.
I established Dinodream.com. It was the first interactive platform for Turkish artists and designers on the internet from 2004. The site reached 30.000 members in a very short time. It is taught as a case study with the projects and the competition organised by Dinodream.com. It was then announced news and in media plus given awards by press companies.
I was a founding member of the Limango.com.tr start-up in 2009. I started as Creative Director of Limango and promoted to Assistant General Manager, responsible for all creative output. I managed a team of 37 persons in the production department including studio, styling and editing and in Graphic department. I was responsible for creating, controlling and reporting of the daily 1600 products.  Shooting, video clips, daily campaigns images, dozens newsletters, many social media images, press releases and banners. I established Limango Creative to assist third party companies for their needs of shooting and production. LimangoCreative cooperated with Hepsiburada, Demsa, Intersport, Elle and Deriden
Babylon - 2004 Flyer Design Awards, First Prize
GFX-UI -  2005 Experimental Interface Design Awards, First Prize
Altın Örümcek (Golden Spider) Web Awards -  2006 Community and Social Communication, First Prize 
Altın Örümcek Web Awards - 2006 Art, Third Prize
Altın Örümcek Web Awards - 2008 Community and Social Communication, First Prize
Altın Örümcek Web Awards - 2011 E-commerce, Third Prize
Altın Örümcek Web Awards - 2014 E-commerce, First Prize
DORinsight  - 2017 Best UX Design Award, First Prize
I worked in newspaper and advertising agency in Ankara for 6 years and than in e-commerce and internet companies in Istanbul for 17 years. My total work experience is made of designing, production and advertising over 23 years.
From July 2015, I have given consultancy to e-commerce companies in designing, shooting and UI/UX in Barcelona. I designed many  websites and app user interfaces,  for example FLO, Butigo, Deriden, Çırak, HediBox, Sport In Street. 
Based on my previous experience I can establish shooting studios, take fashion, product or concept photos, I can direct all the stages of production starting from the beginning till the end by the means of measurable productivity. I can also create mobil web, app or desktop interfaces and supervise the services. I have experience directing a department which is producing corporate identity, advertising and marketing products, printed advertisement. I can develop systems and modules for e-commerce sites and apply them to the site. I can lead the departments of production and design of an e-commerce company in high scope with my 17 years of e-commerce experience.